Android N to bring new style of notifications: full-width with more info and quick settings
33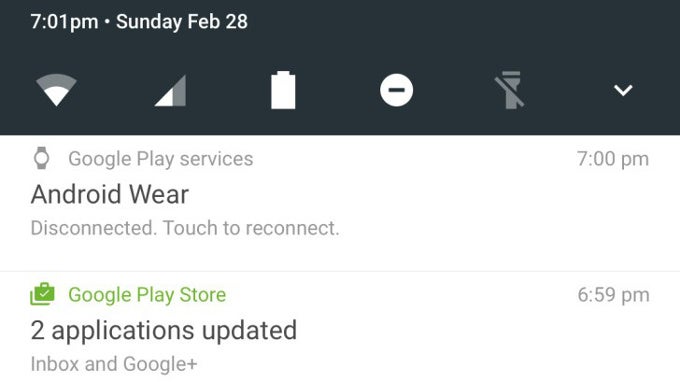 The next version of Android, Android N, will bring big changes to the look and functionality of notifications. Images of the new notification system in Android N reveal a new visual style for notifications, but it is not just about the look: the notifications will also feature additional info and quick settings will also get featured in the notification tray, according to early images seen and reproduced in mockups by Android Police.
The new style of notification is full-width, with very little pagination between notifications. Each notification also carries the name of the app it comes from at the top, while currently you have to long press a notification to see that info.
Another new feature is color: some limited color elements will arrive to notifications, so you can get acquanted with the gist of the notification without having to actually read it. App icons, on the other hand, are smaller, but are still there.
Notifications in color and quick settings
Then there are quick settings. In Android N you will get quick toggles to essential settings right in the notification dropdown (you will still have access to the full settings in the notification shade by swiping down twice). The list of quick settings shown includes Wi-Fi signal, mobile signal, battery level, interruptions settings, access to the flash light, and a button to expand to more settings. When you press the expand button, you will get access to the full settings panel and this happens via a cool new animation. This panel is also full panel now and you will be able to edit the settings, as well as have more than one page of settings.
Take a look at the mockups by Android Police right below, and keep in mind that this comes from early builds and might undergo some transformations until we see the final version of Android N make its appearance at Google I/O this summer. And then, it will probably be until late fall that Google releases N to Nexus phones, and who knows how much more until it comes to devices like the Samsung Galaxy S7.