Android L successfully ported to Nexus 4 – video overview bears all
11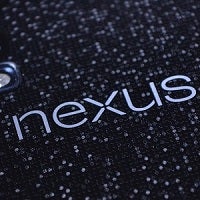 It should come as no surprise that the wizards who frequent online communities like XDA Developers and elsewhere that the preview for Android L has been successfully installed on a
Nexus 4
.
The Nexus 4 will get the official Android update later this year, but the developer preview of the upgraded OS is only officially available for those with a
Nexus 5
smartphone or
Nexus 7
Wi-Fi (2013) tablet.
Just like cracking the combination to a bootloader on a locked down device though, it was just a matter of time before someone was able to take the system image and jam it into the previous generation Nexus device. The guys that did all the handy work and provided instructions along with a couple mirror sites to download the package.
Android L, being a developer preview, means "there are several bugs and development goes on." The package available now is being dubbed the "initial version" for the Nexus 4. The devs who did the work, along with us here at PhoneArena.com remind you that giving this OS a whirl on your Nexus 4 device is
at your own risk and you are solely responsible if you turn your Nexus 4 into a brick
.
Now that we have that warning out of the way, expect the first boot to take about 20 minutes. Once installed, hopefully your experience will be like what is provided in the video below. It is tough to judge from just a three-and-a-half minute video, but things look pretty good for a "initial version."
sources:
XDA Developers
and Links to mirror download sites:
here
and
here