Android ICS wins gold at Parsons' School of Design 2102 UX Awards, Matias Duarte says "Score!"
28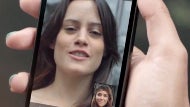 With Android 4.0 Google ushered us in a whole new era, that is night and day compared with Gingerbread. The streamlined yet powerful under the hood Ice Cream Sandwich reunited the smartphone and tablet Android worlds with a coherent UI, and that interface just got an award.
Parsons' School of Design 2102 UX awards were held last night, and Android's ICS platform got the gold medal for its functional simplicity and ease of use. Given that Android 4.0 is the first total interface overhaul under
Matias Duarte, the man behind the webOS UI
, his design genius will hopefully bring many more groundbreaking iterations of the Android interface after 4.0.
Matias boasted the Gold Prize at his G+ page, and congratulated his team with it. A pretty moving video was shown to the Parsons' School of Design 2102 User Experience Awards attendees, highlighting exactly why Android ICS took the prize this year, and which you can see below.