Android 6.0 Marshmallow will show your device's "security patch level"
8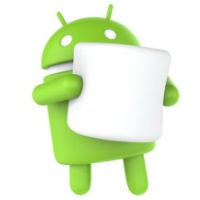 Timely software updates have always been a troublesome topic when talking about Android, especially considering the confusion added with some security updates coming as part of Google Play services rather than the Android OS. However, Google has a new plan with Android 6.0 Marshmallow to make security patches more visible to users.
Android Marshmallow will
begin rolling out to Nexus devices
next week and there is a small change that could have big repercussions: under the "About" settings menu, Google has added a new line for "Android security patch level", which will show a date for the latest security update pushed to a user's device. If all goes well, anyone checking this line will see a date within the past month because Google and some manufacturers promised to push
monthly security updates
following the recent
Stagefright
mess. Unfortunately, there will be no way for users to take action when their device is lagging behind other than calling the manufacturer to complain.
Adrian Ludwig, Google's head of Android Security, is confident that the tactic will result in big changes by manufacturers and carriers.
We see them changing the way they do business in order to satisfy that. I think in the next few months, we'll see many many devices being updated on a monthly basis.
This is a pretty standard passive-aggressive tactic from Google. Rather than mandating that manufacturers push security updates, Google will simply shine a light on those who lag behind. Of course, users will have to actively dig down multiple levels in the Settings menu to see this information, so it's unclear exactly how much of a difference it will make. At best, it will shame manufacturers into being better about pushing updates, but at worst it will be an easy way to point out a flaw in the Android ecosystem that Google won't be able to fix without taking a more hardline stance.