Google's monthly Android security updates (for Nexus devices) are fast and hassle-free
15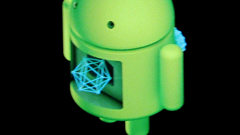 Last week,
Google announced monthly security updates
for select Nexus devices, including the Nexus 4, Nexus 5, Nexus 6, Nexus 7, Nexus 9, Nexus 10, and Nexus Player. The announcement came not long after the discovery of the
Stagefright Android vulnerability
, and clearly shows that software security is very important to Google (not that we had any doubts about this).
Google started rolling out the first security-related updates last week. If you own a Nexus device and haven't received any update yet, or if you plan to get a Nexus soon, and you're curious about these updates, we can tell you that they're downloaded and installed quite fast. For example, the update for the Nexus 5 (which was recently pushed over the air to devices in Europe, and changes the Android 5.1.1 build number from LMY48B to LMY48I) weighs in at 10.1 MB, so we downloaded and installed it in just 9 minutes. Of course, the installation time depends on how many apps you have on your Nexus (our model had 108), but it shouldn't take too long anyway. We haven't noticed any performance improvements following the update, but that's not why the update was rolled out anyway.
Google already mentioned that these monthly security-related updates are separate from system updates, so we're expecting them to always be installed hassle-free.