Android 5.0 Lollipop update for the Dell Venue 8 7000 activates disk encryption by default
4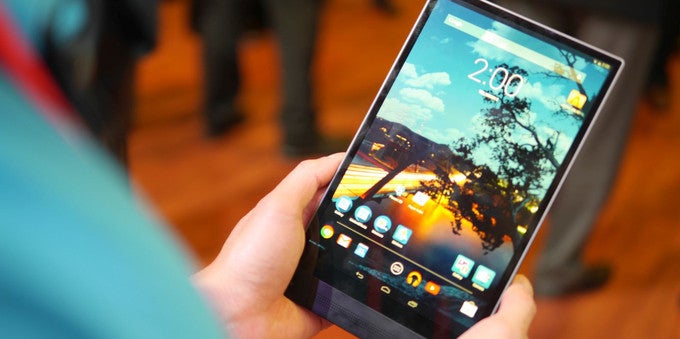 The
Dell Venue 8 7000
, one of the best Android tablets currently available, and also one of the
best tablets in the world for mobile gaming
, is now being updated to Android 5.0.2 Lollipop.
Compared to Android 4.4 KitKat, which is the Android version that the Dell Venue 8 7000 was launched with, Android 5.0 Lollipop brings a number of improvements both under and above the hood. At the visual level, you get a new interface based on Material Design principles, while also gaining access to lockscreen notifications, as well as a new multitasking screen. As far as performance goes, the 5.0 Lollipop is based on the new 64-bit ART runtime, which should help with overall app performance. Last but not least, Android 5.0 Lollipop also features a baked-in disk encryption feature.
The disk encryption feature is a great tool to have if you're planning on using your tablet for work purposes, but although the overall security of your device is improved, it's far from being a cure for all of Android's security weaknesses. Furthermore, since the operating system has to constantly encrypt and decrypt the data that it stores on the disk, the overall performance of the device is significantly deteriorated.
Given the aspects mentioned above, it's a great thing that most Android device manufacturers give users the option to enable or disable disk encryption when upgrading to Android 5.0 Lollipop or newer. Unfortunately, it looks like Dell decided to automatically turn on disk encryption when users update the Venue 8 7000 to 5.0 Lollipop. Some users have already expressed their dissatisfaction in regards to forcefully adopting a feature that can significantly impact the performance, and we can't say that they're not in their right to complain.