Android 4.4.2 soak test begins on the Motorola DROID Ultra, DROID MAXX and DROID Mini
15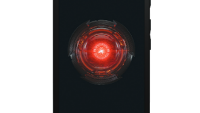 The other day, we told you that certain owners of the
Motorola DROID Ultra
and
Motorola DROID MAXX
were being invited to take part in a soak test
for Android 4.4.2. To be invited to take place in a soak test, you need to be a member of the Motorola Support Network, and promise to keep everything confidential.
As it turns out, Android 4.4.2 is being sent out right now to those with both the DROID Ultra, DROID MAXX and the
Motorola DROID Mini
. Those receiving the update were alerted by email on Friday morning, and told to expect the update later that day. We checked and Verizon has not put up a changelist yet, which means that those receiving Android 4.4.2 are indeed, part of the small group testing out the update to make sure that it works perfectly with your DROID model.
By keeping those invited to join the soak test a rather exclusive group, Motorola can quickly stop the update if there is a problem, before it affects too many phones. That makes it easier for Motorola to figure out what's wrong with the update. This news also means that those of you with the DROID Ultra, DROID MAXX and DROID Mini who did not get invited to join the soak test, should soon get the Android 4.4.2 update for their phone. Once that takes place, we should be able to pass along the update's changelist from Verizon.
source:
AndroidCentral