And here are some Sony Xperia Z5 Clear Image Zoom photo samples
59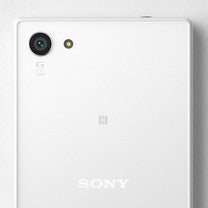 We often state that modern smartphones have sent point-and-shoot cameras on their way to obsolescence. And that's clear to see why – the cameras on today's smartphones take photos of great quality, but no less importantly, they're always on us when we need them. Still, there's a handful of features you will only get on a dedicated camera and never on a mainstream handset. One of them is optical zoom.
Optical zoom uses a physically moving lens to increase the camera's focal length. The result is image magnification with little or no loss in image quality. In contrast, smartphones use the so-called digital zoom – the image is stretched in software, which reduces sharpness.
Then there's Clear Image Zoom – a Sony camera technology that has been available on select Xperia smartphones for a while now. In essence, the image is still zoomed digitally, but additional software algorithms are applied in attempt to minimize the reduction in photo quality. The feature is available on Sony's latest smartphones, namely the Xperia Z5, the Xperia Z5 Premium, and Xperia Z5 Compact.
Curious to see how Clear Image Zoom photos look when snapped with the Xperia Z5's 23MP camera? So were we. At IFA 2015, we snapped a few photo samples using 5x, 3x, and no Clear Image Zoom in automatic mode. The shots are not jaw-dropping, unsurprisingly. Despite the fancy name, the zooming tech can't really do much to enhance the details present in the image. Still, there's a clear increase in sharpness applied to the zoomed images, which could be helpful in some situations. Feel free to take a look at the images yourself and let us know what you think of their quality in the comments.
The gallery below contains full-resolution images which might take a while to load. Double-click to zoom in.