Analysts say T-Mobile wants a partner with U.S. customers and spectrum
4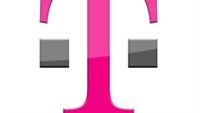 According to analysts toiling on Wall Street, T-Mobile has a set of criteria being used to evaluate potential merger partners. Jefferies analysts Mike McCormack, Scott Goldman and Tudor Mustata met with the carrier's investor-relations crew on Monday, and wrote clients to tell them that T-Mobile feels as though it has a number of M&A options available.
The analysts say that T-Mobile is seeking a partner that owns U.S. based spectrum, has U.S. based customers, and is offering a good price for the mobile operator. That covers many of the reasons why the company rejected the offer from French telecom Iliad. The latter, known as the T-Mobile of France,
offered $15 billion for 56.6% of T-Mobile's stock
, German telecommunications firm Deutsche Telekom owns 67% of the U.S. mobile operator. T-Mobile and Deutsche Telekom also concluded that Iliad's $33 per share offer was too low.
While Iliad still has an interest in purchasing T-Mobile,
Dish Network is the name being bandied about lately
as a possible acquirer of the mobile operator. The latest rumor has Dish making a bid for T-Mobile after the AWS-3 spectrum auction in November. Meanwhile, the carrier's CEO calls the attention flattering. John Legere, who has turned T-Mobile into the most innovative of the four major U.S. operators, said last week that his firm is playing from a position of strength.
"What we are doing, we are constantly looking at multiple paths. One is a very strong, vibrant, stand-alone business. We also look at the various trends in the industry and ways that we could do things inorganically."-John Legere, CEO, T-Mobile
The Jefferies analysts add that T-Mobile is currently happy with the current pricing environment even though recent moves by Sprint undercut it by $20 for an unlimited everything plan. T-Mobile is also not interested in offering a shared data deal like the rest of the industry, as it believes that its current plans are the most consumer friendly.
While T-Mobile might be interested in a partner with U.S. spectrum and customers, it needs to be mindful of the regulators in the states. The FCC and FTC were both ready to block any Sprint bid for T-Mobile, which is why Sprint turned away from making a bid for its rival.
source:
FierceWireless