Analysts: Stephen Elop must turn around Nokia by early 2013 or else
66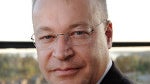 Some analysts are counting down the days that Nokia CEO Stephen Elop has left to turn around the Finnish based handset manufacturer. Magnus Rehle, a partner in Greenwich Consulting, said that the executive has been at Nokia for two years and has not been able to get enough customers even though Nokia
sells nearly a million phones every day
. The poor response to the introduction of the
Nokia Lumia 920
, Nokia's first Windows Phone 8 model, led to a 25% decline in Nokia's stock in the two days after the introduction of the device. Along with the
Nokia Lumia 820
, the two Windows Phone 8 models were seen as merely refreshed versions of Nokia's current Windows handsets. The executive had told the investment community to expect new phones and the analysts feel let down.
"Elop has not been able to attract customers and that is what counts. You can say that he has not had enough time, but he has been there for two years. Time is up."-Magnus Rehle, senior partner in Greenwich Consulting
While Nokia will ship the new models before Christmas, (the latest rumor has the
Nokia Lumia 920 being released October 21st
via AT&T) the two phones will be hard-pressed to compete against the red-hot
Apple iPhone 5
, which
has sold 2 million units in the first 24 hours of accepting pre-orders
, and the Samsung Galaxy S III. The latter
has sold in excess of 20 million units in its first 100 days
. And you can't forget the Samsung GALAXY Note II. The original sold over 10 million phablets.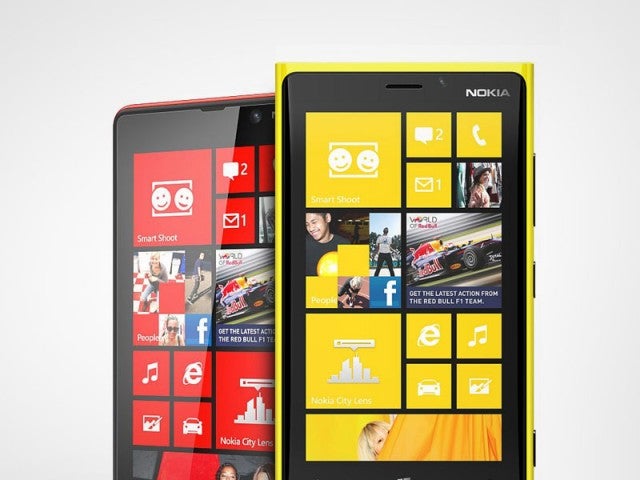 Nokia Lumia 920 (R) and the Nokia Lumia 820 Windows Phone 8 models
Interestingly enough, in the quarter that end in June, Nokia sold 6 million Symbian powered handsets which beat out the less than 4 million Windows Phone powered handsets Nokia sold in the same time period. Some analysts are already writing off this coming Christmas and say that it won't be until Spring 2013 before Nokia has a chance for a turnaround. Gartner analyst Carolina Milanesi says, "
It will certainly be an iPhone Christmas
."
Nordea analyst Sami Sarkamies says it is hard to say if someone else would have done a better job than Stephen Elop, but he sees the CEO as having until the end of the first or second quarter of next year to prove that his strategy will work. In the midst of a major restructuring,
Nokia has lost 3 billion EUR ($3.9 billion USD) in the last year and a half
.
Also looking bad for Elop is the recent revelation that the company used professional photographs and claimed that they were
taken by the camera on the Nokia Lumia 920
. Compared with the slick introduction of the Apple iPhone 5, this "black eye" is the type of setback that could lead to Elop's dismissal from Nokia.
source:
Reuters