Analysts: HTC cut prices because of 'bleak prospects' with carriers, may refocus on phones like Pixel
18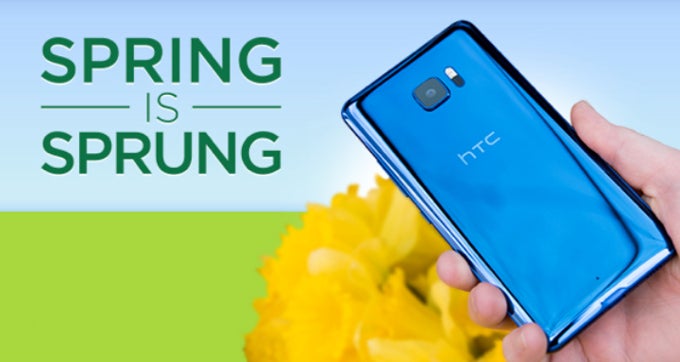 When you look at the US smartphone market, it's dominated by the usual two suspects - Apple and Samsung - with the team from Cupertino taking the lead, which is understandable as it is a domestic company to be proud of. Last quarter's breakdown for American users aged 13 and up pegged them as having mostly iPhones (44%), or Galaxies (28%), with LG vying for third place with 10%, Motorola at 4%, and HTC at 5th place with only 2.3%.
If anything, that shows the dire straits that HTC finds itself in when it comes to the American market. Not being represented in a carrier roster is a kind of a death sentence in the US, as that's where most users shop for new phonese. In fact, T-Mobile dropped the HTC 10 only a few weeks after it launched without citing any reason, but if there was big interest and profit with the handset, it would have probably stayed in the portfolio. "
HTC has bleak prospects, given lack of availability from T-Mobile and AT&T and weak prepaid availability, while the OEM has (a) tiny share of 2% at Sprint and <1% at Verizon
," according to Wave7's analyst Jeff Moore.
All of these mishaps have forced HTC, which wasn't known for great value tags, or significant cuts, to readjust its pricing strategy in the US. The HTC 10 went from the whopping $699 down to $499 very soon after launch, and now the U Ultra is following suit. HTC announced recently on Twitter that it is
slashing the prices
of its newest flagship from $749 to $599, and that's a handset with large QHD panel, high-end camera and premium design augmented by a secondary screen that was just announced last month. Not only that, but the One A9 went down to just $199, and the Bolt for $150 off.
In fact, another analyst, Cliff Maldonado from BayStreet Research, thinks that HTC is winding down its inventory and may not out other flagships in the US, but rather end up making phones for external customers like Google: "
We believe the launch of the Pixel at Verizon and the Bolt at Sprint, combined with the recent headcount reductions, indicate HTC will follow more of an ODM business model going forward. We believe HTC has astutely restructured to compete with their hardware design strengths and partner with brands to lower marketing and distribution costs and overall risks. It will be interesting to see how and with whom HTC partners with next
."
There you have it, no matter what HTC does, there just doesn't seem to be much interest from US carriers when it is going it alone. What do you think, is this some nefarious plot by carriers, or is the problem of HTC's own making?