Analyst sees Samsung leaving the smartphone business in five years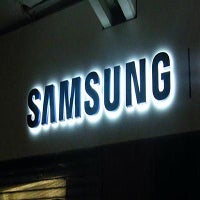 Samsung might be the world's largest manufacturer of smartphones at the moment
, but according to one analyst, the company will be out of the industry in five years. This is the prediction made by Ben Bajarin, who says that the manufacturer will face
The Innovator's Dilemma
. This occurs when an early innovator, like Samsung, faces off in the marketplace with rivals making much cheaper products with the same features as the innovator's products carry.
As Bajarin notes, "
When you ship the same operating system as your competition, you are only as good as their lowest price
." The analyst says that eventually, the competitors' "just good enough" products start selling as the early innovator stops marketing the premium innovations that got it to the top in the first place.
Right now, the analyst says that new Android manufacturers are offering handsets that are even with what Samsung is selling, but at much more affordable prices. And Bajarin says that nothing Samsung can do will change the situation because the "good enough" mentality is now seen in the Android market. Bajarin says that Samsung knows that this is coming, which is why it developed the Tizen OS.
"If you are not familiar with the Innovator's Dilemma, it is that, as a market matures, the early innovators get disrupted by competitors who come into their space with lower priced products, similar specs (the specs that matter), and eat into the market share of the early innovator in the category. Once the market embraces good enough products, the innovator can no longer push premium innovations as their value is diminished once a good enough mentality sets in. Android devices in the $200-$400 range are good enough for the masses leaving Samsung's $600 devices and above stranded on an island."-Ben Bajarin
And if your wondering why Apple is immune to this theory, Bajarin points out that Apple would be going through what Samsung is now except for one key factor. Since Apple is the only phone maker using iOS, it doesn't face cheaper rivals making the same phones at lower prices like Samsung does with Android. The analyst says that if Apple licensed iOS to other handset producers, it would be the innovator with the dilemma weighing it down, and it wouldn't be able to sell the huge number of iPhone units at high prices like it currently does.
source:
Techpinions
via
BGR