Analyst says there is a 40% chance that Apple buys Netflix
93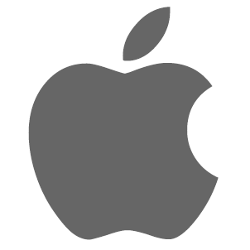 Sitting on a cash pile of $256 billion might make Apple CEO Tim Cook uneasy. Apple shareholders are going to want to see that cash hoard reduced and the money put to work. Apple has already spent $211.2 billion out of an authorized $250 billion share buyback program. It has added another $50 billion to the program, hiking the amount to $300 billion. Last quarter, Apple returned over $10 billion to Apple investors in the form of a $3.2 billion dividend and $7 billion in stock repurchases.
Some big time fund managers want Apple to use its cash to make a significant acquisition. In a note sent to clients today titled "Addressing the Problem of Too Much Cash," an analyst at Citibank named Jim Suva said that a cut to 10% in the repatriation tax would give Apple the fire power to make a large purchase. The one-time tax break would allow Apple to ship back to the states the 90% of its cash that is held overseas, without forcing the company to pay an onerous tax bill.
In the same memo, Suva made a list of likely targets for Cupertino. He weighed things like the strategic fit and global scale of each takeover target, and the impact buying a particular company would have on Apple's shares. At the end of his computations, the analyst was left with seven strategic targets for Apple. At the top of the list is video streamer Netflix. Suva computes that there is a 40% chance that Apple will purchase the company. Next is Disney. The analyst figures that there is a one-in-four chance (25%) that Apple will acquire the entertainment giant.
Other names listed in the note include Hulu, Activision Blizzard, Electronic Arts, Take-Two Interactive and Tesla. According to Suva, these companies all have a 10% chance or less of being bought out by Apple. In his note, Suva says that the best thing Apple can do with its cash is to take a third of it and spend it on a large acquisition. The rest of the money can be used to expand its buy back program.
source:
TheFly
,
MarketRealist
via
SeekingAlpha