Analyst cuts rating on Apple from Buy to Neutral; stock rises to new all-time high anyway
16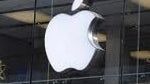 One of the long time-tested sayings on Wall Street is that a stock that rises on bad news has
plenty of fuel power left
to go even higher. If true, it could mean that the
$1001 price target put on Apple's stock by another analyst
has some merit to it. But BTIG analyst Walter Piecyk believes that Apple's meteoric rise could be over as he lowered his rating on the tech titan's stock from "Buy" to "Neutral". The main reason he cites is that mobile carriers are getting tired of subsidizing the Apple iPhone to the extent that they do. Piecyk believes that
the carriers are not happy with paying huge subsidies
that lower their margins while fattening those belonging to Apple.
The analyst points out that companies like AT&T, which has had Apple's iconic touchscreen device in its lineup from the first day that the phone was offered, were ok with reaching into their wallet to help new and existing customers pay for the iPhone because it helped increase the average monthly invoice (ARPU) that the customer would pay. But with AT&T's margins dropping from 44% in 2010 to the current 30%, it would seem that helping to pay for a $600 handset is
eating into the carrier's profits
. To turn things around, AT&T says it will start using a stricter upgrade policy.
"Subsidies by post-paid wireless operators have fueled the growth of Apple's $600 iPhone since its inception. Wireless operators have been happy to subsidize smartphones to new and existing customers in order to provide a lift to the average monthly bill (ARPU) of their customer base, a metric which had been falling for the past three decades."-Walter Piecyk
It is this new policy that Piecyz blames for his expectations of slower iPhone sales ahead. Slower iPhone sales equal a lower stock price for the Cupertino based tech firm. "
We expect post-paid wireless operators to remain firm in their plan to stunt the pace of phone upgrades in 2012 and we expect to see some initial evidence of their success in the current quarter
," said Piecyz who expects other carriers to follow in AT&T's footprints with new, stricter upgrade policies.
The bottom line? The analyst expects Apple to sell 27.5 million units of the iPhone in Q3 which would
bring in revenue $1 billion less than the Wall Street consensus
. $1 billion is nothing to sneeze at, even on Wall Street. If all of this comes true, you might expect Apple's stock to take a hit after Q3 earnings are reported. Since Wall Street is said to look ahead 6-12 months, the analyst feels that the stock's gravy days are over. But as we alluded to in the beginning of this article, Piecyz's downgrade is not slowing down that runaway freight train called Apple as the stock is up .75% as of this afternoon, making a
new all-time high at $639.83
earlier Monday.
source:
AllThingsD