Analyst cuts his forecast of 2017 Apple iPhone X production by 10%
14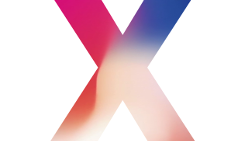 According to a tech executive who is "in the know" when it comes to the production of the
Apple iPhone X
, the complex 3D sensors used on Face ID are still causing a major problem in the manufacturing of the device. Not terribly long ago,
a financial newswire said that Apple's yield for the iPhone X was 10%
. To put that in perspective, it means that 90% of the units rolling off of the assembly line are failing to meet Apple's standards.
The anonymous tech executive says that the dot projector, part of the TrueDepth Camera system, is responsible for the production delays. This is seconded by Jeff Pu, an analyst with Taipei-based Yuanta Investment Consulting who agrees that the production issue is coming from the dot projector. Despite this prediction, Pu still expects Apple to begin mass production of the iPhone X in the middle of this month. The phone will start to be shipped out of China the very next week, he says. However, the analyst has cut his forecast of 2017 iPhone X production by 10% to 36 million units.
If Apple makes no changes, the iPhone X will be available for pre-orders starting on Friday, October 27th, which is just two weeks from tomorrow. The current launch date is scheduled for a week after the start of pre-orders, Friday November 3rd. The 64GB iPhone X will be priced at $999, while $1,149 should get you the 256GB model.
source:
NikkeiAsianReview