Analyst bumps Q3 and cuts Q4 sales predictions of iPhone 5
12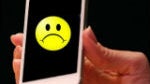 The iPhone 5 has been selling like gangbusters. The pace of iPhone 5 sales so far has been pretty amazing, and even more amazing given the bad press the phone has been getting from the mess that is the Maps app. Of course, the pace can't last, and now an analyst at RBC Capital Markets has adjusted the predictions for iPhone sales to close out the year.
RBC Capital Markets analyst Amit Daryanani had originally thought that Apple would sell 20 million iPhones in Q3, which ended with September, and although the official numbers aren't yet available, Daryanani is now bumping up that prediction to 24.8 million, which is pretty impressive. Unfortunately, the numbers aren't looking as good for Q4, where Dayranani has dropped the prediction from 57 million units down to 49 million.
The reasoning for the drop in Q4 is partially to do with the bump in Q3, the idea being that people are simply buying sooner than expected. The other piece of the puzzle is that there are expected to be problems keeping up with supply. Still, if Daryanani is right on all fronts, it should help that Apple is also expected to sell a
total of 30 million iPads
with the expected release of the iPad Mini.