Analyst believes that the Sprint iPhone will become a reality before Christmas
22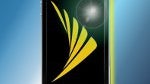 The times are indeed changing, especially when the smartphone landscape has changed dramatically over the course of the last few years, but through it all, the
iPhone
is still one of those devices that stir up plenty of attention.
Now that
Verizon is switching over to a tiered system with its data plans
, it's being claimed by
Citadel Securities analyst Shing Yin
that Apple is looking to land a deal to
bring the iPhone to Sprint
since they currently hold highly coveted
unlimited data plans
that Apple prefers with the iPhone. In fact, Yin writes that the timing for the iPhone's arrival isn't going to be based on exclusives with AT&T and Verizon, but rather, he believes that the two would be unlikely to attempt delaying its introduction for legal reasons.
Moreover, Yin claims that Sprint would like to have the iPhone on board with its lineup
before Christmas
– to take advantage of the holiday rush of course. Considering that it's a logical request on Sprint's part, Yin goes on to say that "we see little reason for Apple to hold back." Without question, Sprint takes an aggressive approach when it comes to its service plans, and if they are able to land even the
next-generation iPhone
, it'll undoubtedly prove to be a draw.
At this point, it's almost unfathomable to not accept the inevitable reality, but it's still too early for Sprint customers to start celebrating. Regardless, the
next few months should indeed be interesting
in Apple land as we wait for any official word regarding the next iPhone.
Thanks Damien!
via
Barron's
&
MacRumors
Recommended Stories