Analyst: T-Mobile might get the iPhone in 2013
22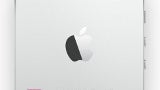 Although one is still free to
bring their iPhone to T-Mobile
and take advantage of its unlimited data plans, purchasing Apple's pride and joy from the carrier itself isn't an option... yet. However, the nation's fourth largest carrier might start offering the iPhone in 2013, according to Morgan Stanley analyst Nick Delfas. Or in his own words, T-Mobile could
"announce official iPhone distribution in early 2013,"
– a move which might result in Apple shipping an additional one to two million iPhone 5 units out of its warehouses over the course of Q1, 2013.
Now, the first logical question that comes to mind is which is the network that the iPhone 5 will run on, if it launches on T-Mobile? The carrier has already deployed a pretty robust HSPA+ infrastructure, but the smartphone's latest model supports the newer LTE connectivity standard, in addition to HSPA+. Thankfully, T-Mobile is already testing an LTE network of its own, and if all goes as planned, it might be operational in 2013, which lines up nicely with the possibility of an iPhone 5 launch. What's more is that the carrier is said to be trying out equipment compatible with the LTE Advanced standard, which is faster than the LTE used in the U.S. today, yet backwards compatible with it in order to support existing devices.
Of course, whether the iPhone 5 will ever launch on T-Mobile is still up in the air. Nothing is known with certainty, so don't get your hopes up high until the deal between Apple and T-Mobile is official. But if it ever does, would anyone be willing to get one? Lets us know down in the comments!
source: Morgan Stanley via
CNET