Analyst: BlackBerry will stop producing hardware and become a profitable enterprise software firm
27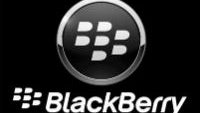 TD Securities' analyst Daniel Chan believes that time is up for BlackBerry as a hardware manufacturer. With the company failing to introduce a low cost Android handset at MWC last month, Chan says that this is a sign that the company is pulling out of the hardware end of the business. Last November, the company launched its first Android powered handset, the
BlackBerry Priv
.
At the same time that the Priv was being released,
images of a lower-end Android model code named the Vienna were leaked
. Pictures of the device revealed a QWERTY keyboard, which is not hidden behind a slider mechanism like the keyboard on the Priv is. In January, BlackBerry CEO John Chen said that
a new Android device would be launched later this year
, but that was the last we have heard about it.
Facebook will end support for BlackBerry 10 after three more days
, and
WhatsApp will follow suit sometime this year
. There are no new BlackBerry 10 phones in the pipeline with the Android powered Vienna the only new 'Berry supposedly in the works. But TD Securities' Chan believes that by jettisoning the hardware business completely, quickly and painlessly, BlackBerry can turn itself into an enterprise software company with revenue of $1.4 billion and profit margins of 33%. R&D spending can be reduced by as much as half. As Chan points out, eliminating hardware would put the company in a better place than it is today.
We might find out more this Friday, April 1st, when BlackBerry is set to report Q4 earnings. Wall Street expects revenue to drop 31% year-over-year with the company reporting a 9 cents a share loss.
If BlackBerry doesn't specifically make an announcement about its future this week, we are hoping that at the least it reveals how many BlackBerry Priv units have been sold. That way, we can determine if the move to Android has been a success and whether BlackBerry will continue to support the division.
Thanks for the tip!
source:
ValueWalk