Analyst: BlackBerry to cut production by 10%
12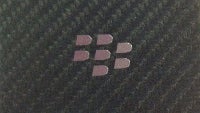 Analyst Peter Misek had been
positively bullish
about BlackBerry earlier this year, so when he tells his clients something negative about the company, it has even more impact than usual. That is why we sat up and took notice on Tuesday morning when the Wall Streeter reported that the buzz on Wall Street is that the Canadian handset manufacturer had decided to cut production by 10%.
After using his abacus and slide rule, Misek sees BlackBerry cutting overall production by 10% from 5.5 million handsets to 5 million for the current quarter. BlackBerry 10 flavored models are in for a higher percentage cut with production of the company's newer models being sliced to 2 million from 2.5 million for a 20% drop in production. Misek notes that BlackBerry 10 devices are not particularly selling all that well and that the so-called entry-level
BlackBerry Q5
(priced higher than most other phones in its class) is collecting dust on the shelves.
Let's face it. While the BlackBerry 10 models were a nice leap up for BlackBerry, the
BlackBerry Z10
and
BlackBerry Q10
are up against some heavy duty competition. And at this point, even the 5 inch
BlackBerry Aristo
Z30/A10 probably is not going to save the company. BlackBerry's board understands the dire position it is in, at least we think it does,
and is considering going private
to get Wall Street off its back. The optimism of a new year has turned into the cold grey reality that perhaps BlackBerry is worth more broken up into pieces and sold to the highest bidder.
source:
Ubeergizmo