AnTuTu's Q1 2015 global performance report: Samsung's Galaxy S6 blows away the competition
36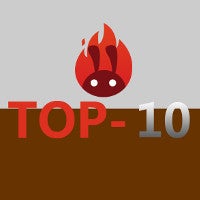 Published on Tuesday, a new report from AnTuTu details the top 10 best performing devices to pass through its benchmarking suite. Based on data drawn from entries from all over the globe (some 160 countries), the final list shows us the aggregated average score of each device model.
Perhaps unsurprisingly, Samsung's Galaxy S6 and Galaxy S6
edge
top the chart, with a non-trivial score advantage over the third on the list – the HTC One M9. Both are based on Samsung's own 64-bit, octa-core Exynos 7420 processor, while HTC's new flagship is running Qualcomm's 64-bit, octa-core Snapdragon 810. Interestingly enough, however, there's quite a discrepancy between the scores within Samsung's camp, with the Galaxy S6 achieving considerably better results overall when compared with the Galaxy S6 edge. Whether the gap between the two will prove smaller once more units of the Galaxy S6 and S6 edge start going through AnTuTu's suite is unclear, but possible.
The team at AnTuTu prepared two other interesting charts – one detailing the chipset split in the top 10, and another reporting on the aggregated average scores achieved by any of the 5 chipsets in terms of GPU performance. On the first count, we're looking at a 50% share for Qualcomm's Snapdragon 805, followed by Samsung's Exynos 7420 (20%), and 10% for each of the remaining three. As for GPU performance, it is again the Exynos 7420 (Mali-T760 GPU), which is the only chip on the list built on a 14nm node, that tops the list, followed by the Qualcomm Snapdragon 810 (Adreno 430) and Snapdragon 805 (Adreno 420).
Get the full scoop below.