An interesting theory on why Apple gets first-dibs on apps
35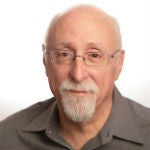 There is always a good amount of talk about why Apple and iOS gets first crack at apps. It's no secret that developers tend to build for iOS first, and Android second, with all other platforms following afterwards. The prevailing theory has been that developers make more money in the iTunes App Store, but AllThingsD's Walt Mossberg has an interesting theory that we haven't really heard before. This is one of those ideas that we're a bit jealous we didn't think of first.
We have talked before about how Apple gets apps first, and we said that could change this year because the
revenue gap is closing
between Android and iOS. But, Walt has a very interesting theory on the topic, and it basically boils down to this: Apple is a hardware company, while Google, Microsoft, and Amazon are all essentially software/services companies that may build a bit of hardware here or there.
The idea is that developers are more ready to build for Apple's platform, because Apple makes its money on hardware, and isn't as much of a threat in the software space. Google, Microsoft, Amazon, Samsung, and others all offer software for iOS, while the same can't be said between others. Google is notorious for refusing to build for Windows Phone. Amazon builds for everyone. And, Microsoft only pushes certain apps to different platforms.
We aren't going to say it's the main reason why Apple gets "the good apps", but it definitely could be part of it. We just wanted to give some credit to Walt on some good work, and let you guys know about it so you could check it out.