An improved Android Market is here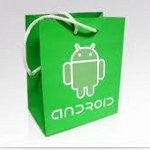 Google announced that an Android Market update will roll out over the next two weeks (starting today) for all handsets powered by Android 1.6 or above. It is set to bring some goodies like more intuitive app searching and two new categories -
Widgets
and
Live Wallpapers
- along with some dev-related perks.
We told you about the
Android developers fiasco
, but in truth this is going to be a dev-friendly update. First of all, the refund period comes down from 24 hours to 15 mins. That's a consequence of the fact that developers often raise objections that people download their games, complete them and then use the refund option. Furthermore, according to the official Android Developers Blog, stats prove that most of the app refundment happen in the first few minutes after the purchase.
Until now, developers were limited to uploading files with a maximum size of 25MB, but that number is now doubled to 50MB. As Gingerbread is more game-oriented, this comes as a good news for both devs and end consumers.
It seems that a few Androiders are already enjoying the new Android Marketplace. If you are very eager to taste it, but haven't received the update yet, you can try to force an update if you go to Settings > Applications > Manage Applications > All > Market > Clear data, which worked for us just fine, although some of our readers reported that it didn't have any effect with them. If this happens to be the case with you too, remember that patience is a virtue and bear in mind that it should come soon. But if you are one of these guys who are already enjoying the new Android Market, tell us with your comments your first impressions.
source:
AndroidDevelopersBlog
via
Android and Me