Amazon's Fire Phone to receive two exclusive games on launch, both make use of Dynamic Perspective
1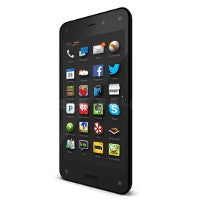 Amazon's
Fire Phone
launch is just around the corner and the company's Game Studios division has already developed a couple of games that take advantage of, and showcase, the phone's
Dynamic Perspective
. It seems the company will make strides to emphasise on the unique function, making sure it's perceived as a feature and not just a cool gimmick.
The first game is To-Fu Fury – an arcade platformer that looks familiar enough – you view your character from the side and pounce around, avoiding traps and enemy attacks. The game is in 2.5D, meaning that while the game is played in 2 dimensions, the graphics are 3D. The Dynamic Perspective comes in to add a unique layer of gameplay – when you wish to see what lies beyond your screen's borders, you can phisically skew the screen and the camera will follow, allowing you a full view of the 3D world ahead (or behind/above/below) of your character. The game seems to offer a handful of humor and a fun gameplay, so it looks like a good entry into the world of Fire Phone gaming.
Second, we have Saber's Edge, which seems to be a classic "connect tiles of the same color" game, with a couple of twists. First – the puzzle is no longer played on a single flat board, rather – on a cube. You can connect pieces not only on the plane you're currently viewing, but also across corners. And of course – to look around the cube, you spin the phone around and the Dynamic Perspective does the rest. The second twist is that your results on the cube translate directly on to a battlefield of sorts, where your team of pirates is taking on the opponent's team of pirates. More combinations in the cube means more potent attacks. The trailer also makes it clear that you'd be able to assemble your own squad from the available characters, however, other gameplay details still remain hazy.
To-Fu Fury is already available for $1.99, while Saber's Edge is "coming soon". Amazon Game Studios will probably try to push it out just before the Fire Phone's official launch on the 25th this month, or if not – the days after.
Download To-Fu Fury:
Fire Phone