Amazon shows off FireTV and tablet-exclusive games, definitely means business
8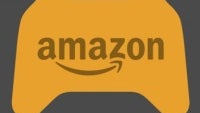 Amazon Game Studios has released a reel of footage from upcoming games that will be exclusive to its Kindle Fire tablets and
new FireTV set-top box
. We are pleasantly surprised, as all of them look fantastic (although not particularly original) and serve to justify Amazon's on-going game developer hiring spree.
If these titles play as good as they look, it could very well turn out that the first de-facto competitor to the PlayStation 4 and Xbox One will be a plain black box full of cutting-edge smartphone innards. Not that it will be able to run titles of the same graphical fidelity and scale, but if it sells well, and the games are good, Sony and MS will feel the heat from Amazon. After all, this was the recipe for the Wii U's smashing initial success - quality casual gaming. But, instead of having motion controls, the FireTV relies on the most sought after entertainment services to enlarge its customer value.
Speaking of FireTV games, publisher Gameloft announced it will offer three of its hit titles optimized for the platform – these would be Despicable Me: Minion Rush, Asphalt 8: Airborne, and Modern Combat 4. The games will benefit from improved graphics and fitting control schemes.