Amazon passes Alphabet to become the second largest publicly traded company after Apple
6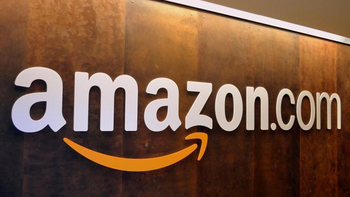 Earlier this month, we told you that even though it was the third largest company in the world after Apple and Google parent Alphabet,
Amazon could be the first company to have a trillion dollar valuation
. That's because over the last year, Amazon's stock has risen 85% year-over-year while Apple's shares have grown 24% over the same time period. Extrapolate this trend into the future, and Amazon will be first to one trillion in August with Apple hitting the mark one week later.
On Tuesday, Amazon's stock (AMZN) rose 2.7% to $1,586.51 while Apple (AAPL) declined .03% to $175.24 and Alphabet (GOOG) slipped .19% to $1097.71. As a result of this activity, Amazon moved into second place with a market cap (share price multiplied by the number of shares outstanding) of $768.04 billion. Alphabet now is valued at $761.42 billion. Both are looking up at Apple and its current valuation of $889.17 billion. On March 12th, Apple became the first public company to be worth $900 billion, although the stock has since dropped back.
Amazon is being rewarded for starting the smart speaker category with the Amazon Echo, the breakout last year of virtual assistant Alexa, which is considered one of the top two digital helpers (along with
Google Assistant
), and the innovative nature of the company. For example, Amazon is testing a convenience store with an automatic checkout feature. When you walk out the door, a sensor computes the cost of the goods in your cart, and your credit card is billed. This saves shoppers all of the time they waste by having their items rung up individually on a cash register by a cashier.
source:
YahooFinance