Amazon might soon allow users to sell purchased digital content
2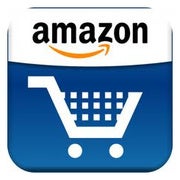 On January 29, 2013, Amazon was granted a patent peculiar enough to raise some eyebrows. The online retailer might one day launch what is described as
"an electronic marketplace for used digital objects"
. That includes digital books, music, movies and applications, which users will be able to sell to others, presumably getting back all or a fraction of the money originally spent on it while giving Amazon a cut for providing the service.
Selling digital content would mean that a user will be transferring the right to access it over to another user in exchange of a fee. Oddly enough, it isn't being mentioned whether selling apps, music, video, or whatever back to Amazon itself would be an option. Whether resell prices of content will be fixed, or users will be allowed to set them by themselves, is also not being specified. The funds that a user will get back in exchange for their "used" content might be in real cash, but it also seems reasonable for
Amazon Coins
to be used instead.
According to the patent, digital content will have a set limit as to how many times it can be transferred over to another user. For example, popular songs or movies might be permitted to change hands only up to three times. That will be Amazon's way of maintaining the scarcity of media it is selling.
But as the case is with many other patents we come across, this virtual market for used stuff might never materialize. On the other hand, would you be interested in its services in case it ever launches? Let us know down in the comments!