Amazon Whispersync for Voice and Games brings cloud syncing to audiobooks and games
0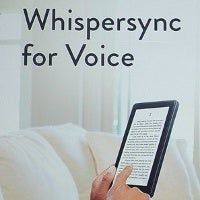 Along with the big two new Kindle Fires - the new 7-inch
Amazon Kindle Fire
and the 8.9-inch
Amazon Kindle Fire HD
- Amazon has unveiled a brand new Whispersync service that will allow you to better keep up with games and audiobooks.
So far, listening to audiobooks and interrupting somewhere in the middle of a chapter used to be a frustrating experience - you'd just either have to start over or manually try to skip forward to where you left off. Whispersync changes all that and syncs all of your book listening to the cloud so you can continue from where you left off.
The same goes for games. Whispersync for games gives developers the opportunity to store your progress, so that you can pick from where you stopped playing. Neat, isn't it?
source: Amazon