Amazon is getting greedy, so you'll soon see video ads in the mobile app
5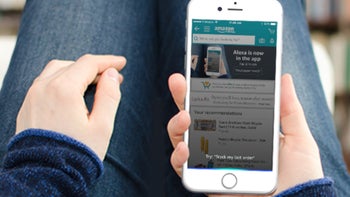 It's quite clear that mobile ads are here to stay, so the best thing for a big company like Amazon is to try and grab a piece of the pie. It's no wonder that US giant plans to introduce ads on its mobile apps, as Facebook and Google are already doing it.
Bloomberg
reports that after beta testing ads for several months, Amazon plans to start selling ads on its shopping app. Initially to be introduced on the iOS app, these video ads will pop up in search results on the shopping app to have a higher impact and offer a more valuable way for advertisers to monetize them.
Amazon's decision to include video ads in its mobile app is quite surprising considering that the company rejected the idea for many years for fear of confusing customers shopping on its website.
Apparently, the information comes with some numbers as well. Amazon will ask those interested to advertise their products on its mobile apps budgets of at least $35,000 to run the spots at 5 cents per view for 60 days.
Video ads will start appearing on Amazon's iOS app very soon, but the US giant plans to launch a similar product on Android devices later this year. Still, this is expected to be a slow roll-out to see if it disrupts customers' shopping experience, so there's that.