Amazon, Microsoft and Nokia all considered buying RIM
10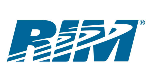 It says a lot about the state of RIM that Amazon considered buying the floundering company, it says more that Microsoft and Nokia also considered a joint purchase, but it probably says the most that no purchase intent ever made it to the level of a serious offer.
In separate reports today the news came out that RIM had been considered for purchase this past summer. The Wall Street Journal reported that Microsoft and Nokia "flirted with the idea" of jointly purchasing RIM, but the idea was a fleeting one that only came up at one meeting between the executives of the three companies. Some think the idea may have even been tossed out as a joke.
The slightly more serious consideration came from Amazon. Reuters reported that Amazon even went so far as to hire an investment bank to look over the possible purchase, but never made a formal offer to RIM. It's unclear what happened, but supposedly RIM was actually the one to break up this idea, because the company preferred to try restructuring and rebooting the BlackBerry line instead of selling. Supposedly, both companies are still looking at ways to work together more closely.
Recommended Stories