Amazon Kindle Fire OS 3.1 adds Second Screen and Goodreads integration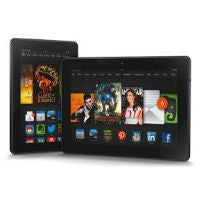 When it comes to tablets, Amazon has a fair share of the pie with its Kindle Fire line, but aside from new hardware releases, there isn't much attention paid to the platform. The general thinking seems to be that the Kindle Fire line are less of tablet devices and more e-readers on steroids. That isn't quite accurate on the system level (though it may be on the app level), and it shows in the new Kindle Fire OS
3.1
update.
Amazon has put quite a bit of effort into Fire OS, and the new update to version 3.1 has some cool features to show off that effort. Number one on the change log is something that has been expected for a while, but never arrived until now: Goodreads integration. Amazon
purchased Goodreads
way back in March, and has kept to its promise to not alter the standalone app, but now Kindle Fire will make it easier to connect with your Goodreads friends or share and rate books via the service.
Additionally, the update adds Second Screen options, although they are a bit limited. You can fling movies and TV shows from your Kindle Fire, but only to Samsung Smart TVs and to PlayStation 3 consoles. Beyond that, Amazon has made it much better to organize your Kindle Fire as well. You can now organize your content on the web and have it synced to your device, and there is a new quick option to free up storage space by automatically archiving content that hasn't been used recently. Amazon is also targeting enterprise a bit with new security features and printing options.