Amazon purchases GoodReads for Kindle recommendations, won't pull reviews from Google Play
3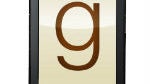 If you love reading, chances are you've used Goodreads before. The service has been around since 2007, and has been one of the best resources for socially curated reviews and recommendations of books. Today, Amazon announced that it has agreed to purchase the company in an effort to bolster Amazon's Kindle reviews and recommendations.
Goodreads was launched in January of 2007, and by December of 2007 it had built up a user base of 650,000. As part of the announcement today, Amazon said that Goodreads now has 16 million users, and more than 30,000 books clubs on the site. The company has had a standing relationship with Amazon to help writers and publishers market books, and the company has also had a relationship with Google, as Goodreads reviews have been featured in the Google Play Books store.
Amazon has said that it has "no plans to change the Goodreads experience and Goodreads will continue to be the wonderful community we all cherish." There was no mention of what would happen to the Goodreads reviews found in the Google Play Store. We've contacted both Amazon and Goodreads for comment on the matter, but it seems like just a matter of time before those reviews are pulled from Google Play.
**Update**We received a response from Amazon's PR team, stating simply, "We have no immediate plans to change the Goodreads experience." So, it sounds like Goodreads reviews will stay in the Play Store, at least for the "immediate" future.
The exact plans are unclear. Goodreads mentioned plans to "bring the Goodreads experience" to Kindle readers, but there were no more detailed plans given. Goodreads did confirm that the copyright of your reviews on Goodreads will stay with the writer, but it's unclear if that will take on the Amazon slant. The copyright for Amazon reviews also stays with the writer, but Amazon retains the right to display and sublicense those reviews in perpetuity.
Together with Shelfari, also owned by Amazon, this gives the company huge power over book reviews and social networking on the web.