Amazon Kindle 7" tablet to be $250 and hit in late November
12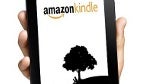 MG Siegler is a lucky guy. Today the TechCruch writer has revealed details about the upcoming Amazon Kindle tablet based on his hands-on experience with the device. There is a lot of confirmed info on the device, but depending on your views, it may not be all good news. The main information is that the tablet is targeted for release at the end of November and will cost $250.
Much of the info Siegler released matched things that
we had speculated
given Amazon's App Store strategy and the expected price point. This will be a completely Amazon experience, including a heavily customized UI, which Siegler likens to iTunes Cover Flow, and deep integration with Amazon services like the App Store, Kindle store, Cloud Player for music, and Amazon's Instant Video service. There will be no Google Apps at all. The device also has no camera. Because of the integration with Amazon services, the tablet is going to be more of a cloud experience, and will only have 6 GB of storage. However, at first, there will be a WiFi only version, but Amazon is negotiating with carriers for 3G/4G versions. So, we're hoping that there will be some way to sync music or video for offline playback.
The design has been described as being similar to the
BlackBerry Playbook
with a rubberized rear panel. The device is also said to not include any physical function buttons, and a navigation menu will be on screen. Siegler describes the Kindle tablet as a complete Amazon experience. That means that although the tablet is running Android, it will be completely separated from the Android ecosystem as a whole. As such, it is unclear what version of Android is the basis for the tablet. Siegler simply says that it is built on a version "prior to Android 2.2". The idea is that this is an Amazon tablet, not an Android tablet, which will probably be fine for many users, but as we've said before, this will not be a device for power users.
We had reported a rumor that the Amazon Kindle tablet would be
hitting in October
with a 10" version coming in Q1 of 2012, but obviously that info has changed. The 7" Kindle tablet will hit at the end of November and the 10" version will only be released if the 7" tablet is successful. Of course, at $250 and with the power of Amazon marketing and the Kindle brand name, it seems unlikely that this device will fail.
Recommended Stories