Amazon CEO says more details about the company's Android tablet are upcoming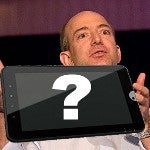 There is something of a consensus that
Amazon is cooking a 7-inch Android tablet
, but now the company CEO, Jeff Bezos, dropped the strongest hint yet that such device is indeed in the making, as he said that more information on the topic is due to come at some point in the future.
More specifically, when asked about the rumored Amazon tablet at Consumer Reports' offices, he simply said "stay tuned".
Although Amazon's CEO acknowledged that e-books have enjoyed great popularity on tablets, he explicitly said that the eventual release of Amazon tablet won't spell the death sentence of its Kindle e-reader:
"We will always be very mindful that we will want a dedicated reading device."
This notion was only reiterated on a different occasion in the same Consumer Reports offices, where Mr. Bezos said that "
I hate the term 'killer,' as in one device killing another in the marketplace
".
He also noted that Color E Ink is not yet ready to hit color-screen Amazon devices, as "the colors are very pale", but Jeff Bezos said that the prospects are exiting:
"It makes a lot of sense for there to be a low-power, reflective color display. I think that's something you could build a fantastic product around."
The original rumor about the Amazon tablet claimed that it's going to be a Samsung-powered Android device.
source:
Consumer Reports
via
AppleInsider