Amazon Appstore now part of its Android app
8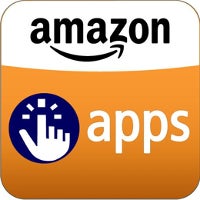 Many Android users would love to add the Amazon Appstore to their Android handset, as a second marketplace to go browsing in. For some, getting to the Amazon Appstore and installing it is a hassle. But that should not be the case any longer. Amazon has made its Appstore part of its regular Android app.
Once you install the Amazon app from the Google Play Store, open it and tap on "Shop by Departments." Inside that section is the complete Amazon Appstore under the title "Apps and Games". The store was actually launched back on September 9th, but was done under the radar.
According to Amazon, besides including its Appstore, the Android app contains hundreds of millions of items that you can buy with 1-click. More than 200,000 movies and television shows are available to rent or buy, along with thirty million tunes. For those who like to read, there are two million Kindle books available. And users get 5GB of free photo back-up space using Amazon Cloud Drive.
Amazon's Android app has between 50 million and 100 million installations according to Google Play. All of those people have access to the Amazon Appstore meaning that the Google Play Store is actually hosting its largest competitor. This is probably the main reason why Amazon has kept this quiet. If you plan on downloading apps from the Appstore, you will still need to change the settings on your Android phone to allow it to install apps from unknown sources. Amazon will also use your browsing history in addition to purchases you've made from the online retailer, to make recommendations on which apps you will probably find interesting.
With the easier access to the Amazon Appstore, it will be interesting to see if Bezos and crew can actually grab some market share away from Google. Amazon does offer one paid app for free daily, which might make its Appstore worth a look.
source:
Amazon
via
TechCrunch
,
GSMArena