Amazon Appstore launches in new countries, it's now available in 236 markets
1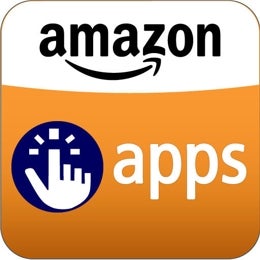 Amazon today announced that
its Appstore
is now available in 41 additional territories across Asia, Africa and Oceania, bringing the total number of markets where the company is offering apps to 236.
While lots of the additional territories may not be that important (revenue-wise) to Amazon, some of them are pretty big mobile markets - like Indonesia, Turkey, and Singapore. The full list also includes the following markets: Algeria, Azerbaijan, Bahrain, Bangladesh, Brunei, Burkina Faso, Chad, Djibouti, Egypt, Eritrea, Gambia, Guinea, Jordan, Kazakhstan, Kuwait, Kyrgyzstan, Lebanon, Malaysia, Maldives, Mali, Mauritania, Morocco, Niger, Nigeria, Oman, Pakistan, Palestinian Territories, Qatar, Saudi Arabia, Senegal, Sierra Leone, Somalia, Tajikistan, Tunisia, Turkmenistan, UAE (United Arab Emirates), Uzbekistan, and Yemen.
Depending on local restrictions, users may not be able to see and download all apps.
Now in its fourth year of existence, Amazon Appstore hosts more than 240,000 applications for Android. While that is a high number, it's still not comparable to the number of apps available in Apple's App Store and Google's Play Store, which are offering over 1 million apps each. It's also a bit lower than the number of applications available in
Microsoft's Windows Phone Store
(around 250,000).
source:
Amazon