Amazon App Store finally rolling out internationally
27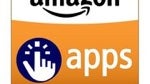 We knew it had to happen before the Amazon tablet hit the streets, and it looks like it's true: the Amazon Appstore is expanding to more countries around the world. Until now, the Appstore has only been available to US users.
There hasn't been any official announcement from Amazon, but users around the world are reporting that both free and paid downloads are working through the Appstore. So far, there have been reports of the Appstore working in the UK, Australia, India, and Holland. This could just be some testing by Amazon to make sure it can handle the traffic, but it certainly points to the Appstore expanding internationally, and with the Amazon tablet not due out for another couple months, this gives Amazon plenty of time to work out any bugs.
*Rolling update*
Our own readers have confirmed the Amazon Appstore working in: Portugal, Sweden, Romania, Belize, Saudi Arabia, Germany, Brazil, and Finland. Though one reader has said it is not working in Spain.
If you're an international reader, leave a comment and we'll update the article with countries where the Appstore is confirmed to work.
*Update 9/20/2011*
It looks like Amazon turned off the world, and it's back to being US-only for the Appstore right now. We'll let you know if it comes back.
Recommended Stories