Alphabet soup: RIM announces new COO and CMO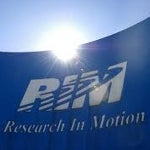 RIM announced a pair of new executives on Tuesday with the selection of
Kristian Tear as Chief Operating Officer
and
Frank Boulben as Chief Marketing Officer
. RIM CEO Thurston Heins praised the duo, ""
Kristian and Frank bring extensive knowledge of the rapidly changing wireless global market and will help RIM as we sharpen our focus on delivering long-term value to our stakeholders," said Thorsten Heins, RIM's President and Chief Executive Officer. "Most importantly, both Kristian and Frank possess a keen understanding of the emerging trends in mobile communications and computing
."
oversee operational functions for handheld devices and services
including global sales, R&D, manufacturing and supply chain. The new COO was happy to be working at RIM. "
RIM is an important player in the mobile industry and I am excited to be a part of its future," he said. "I look forward to working with the talented RIM employees and harnessing their ingenuity and creativity for the benefit of more than 77 million BlackBerry
users around the world. I also look forward to helping RIM attract a brand new generation of BlackBerry users
."
Boulben is the former Executive VP of Strategy, Marketing and Sales at LightSquared. Prior to holding that position, the executive was Global Director for Commercial Strategy at Vodafone Group and Executive VP of Brand and Consumer Marketing at Orange Group. He also is happy to be working for the Canadian tech firm. "
RIM is a pioneer in the mobile world and
the BlackBerry
brand is a global icon," said Mr. Boulben. "We all know how fast the mobile arena evolves and with the BlackBerry 10 platform, I believe RIM will once again change the way individuals and enterprises engage with each other and the world around them. I could not resist the opportunity to be part of that transformation
."
Sounds like RIM has two strong new executives ready to help turn the company around.
source:
BerryReview