FBI, SEC and FTC join DOJ in investigating Facebook's connection to Cambridge Analytica
2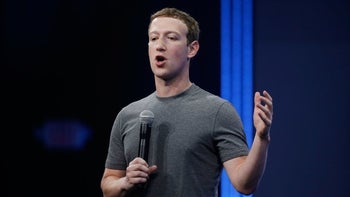 The Justice Department has been investigating Facebook's involvement with now defunct political consulting firm Cambridge Analytica. Today,
The Washington Post
published a story stating that both Facebook and Cambridge Analytica are both also being looked at by the FBI, the FTC and the SEC. It was back in 2015 when Cambridge University researcher Aleksandr Kogan developed the
thisisyourdigitallife
quiz app that gathered personal information on those taking the quiz, and their friends. And that is where the story begins.
According to
The Washington Post
, the SEC, FBI and DOJ are focusing on what Facebook knew about Kogan and Cambridge Analytica back in 2015. In addition, they want to know exactly what type of data was obtained by Cambridge Analytica and how the latter got its hands on it. More ominously for Facebook, the agencies want to find out why, if Facebook knew what was going on, it didn't alert the authorities and tell the public.
The FTC is looking into the possibility that by allowing Kogan to use his app to acquire data on Facebook users without permission, the company violated a Consent Decree it signed in 2011 promising not to allow members' personal information to be shared without their consent. An FTC fine could force Facebook to write a multi-billion dollar check.
Facebook said today that it will cooperate with the agencies investigating the company. Facebook co-founder, chairman and CEO Mark Zuckerberg spent two days in April testifying to Senate and House committees.
"We are cooperating with officials in the US, UK and beyond. We've provided public testimony, answered questions, and pledged to continue our assistance as their work continues."-Matt Steinfeld, spokesman, Facebook