Allo update makes it easier to access Google Assistant in chats and more
4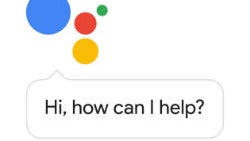 As we've said before, Google Allo is one of the underrated gems of Google's software portfolio and deserves more credit than it has gotten (even if Google has consistently bungled its chat app strategy). We'll hold out hope that the app gains steam, but it seems unlikely at this point. Even so, Google is continuing to work hard on the app in the hopes that people start to switch.
The latest addition to Allo is one that seems obvious, but somehow didn't exist until now: a button to call up the Google Assistant within a chat. Previously, if you were chatting with someone, the Assistant would pop up intelligently when it spotted a keyword or phrase to which it thought it could add value, or you could call on it directly by typing "@google". Now however, Google has updated Allo with a new button next to the emoji key to make it easier for users to know that the Assistant is just a tap away.
Additionally, Allo has picked up two other new features: an option to search for GIFs which had only been available if you used a software keyboard, like Gboard, that offered the option; and, there's an update to some of the emoji/stickers in Allo. Apparently now if you use the "shout" feature to enlarge certain emoji, the embiggened version of the emoji will animate and really come to life. This doesn't work with all emoji just yet, but it stands to reason that Google will keep adding more compatible emoji eventually.
The update to Allo is rolling out to Android users starting today and should be coming to iOS users "soon."