Alliance forms among Chinese companies to fight patent trolling from Apple, Microsoft, & Nokia
18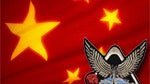 With China set to outperform the US as the world's largest smartphone market, international industry tycoons such as Apple, Microsoft, and Nokia are looking to China as their next target for market growth. Chinese handset manufactures are well aware of the tactics typically used by these giants to strong arm their way into a territory and are starting to mount a defense to protect their interests.
Lenovo, ZTE, TCL, Coolpad, and Konka have formed an alliance in order to collectively "lawyer-up" when potential patent infringements lawsuits strike. Sources have drawn attention to the fact that companies like Huawei, who was previously a target of one of Microsoft's threats, and ZTE own numerous wireless communications patents and would be able to present a surmountable defense, even in the face of international giants such as Microsoft, Apple, and Nokia.
Perhaps just the forming of this alliance will make some companies think twice before pulling the trigger on a patent war in China, but if history is any indication of the future, Chinese vendors will most likely find themselves defending their interests in the near future.
source:
DigiTimes
via
BGR