Alleged snapshot of the next iPhone's display production line features a revamped home key
21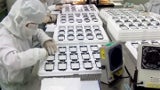 A photo has emerged on Sina Weibo, the Chinese version of Twitter, and it allegedly depicts a production line at Wintek, an Apple touchscreen components supplier.
The user who posted it claims that the display components in the picture are from working on parts for the next iPhone, and if that's indeed the case, a few observations spring to mind, that tie up with previous rumors about the screen's features.
First off,
the bezel on the sides seems extremely thin
, and also the whole module seems a tad wider, but before it's placed next to an iPhone 4, there's no way to know for sure. Still, those rumors about a larger than the current 3.5" display on the next iPhone might hold water, after all.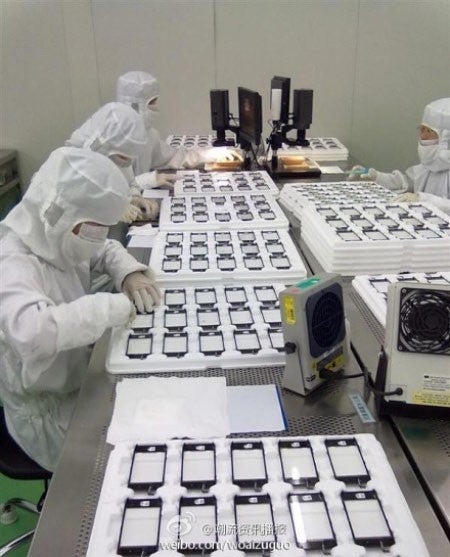 The most interesting thing, however, other than the fact Wintek workers are still making iPhone screens
despite their bosses poisoning them with N-Hexane last year
to speed up the production process, is the home key.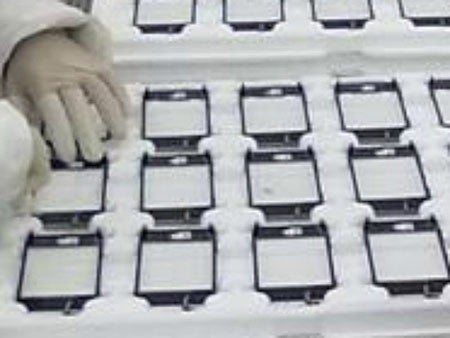 Granted, there aren't any closeups of the screen component itself, just an overview of the production line, but one can still observe that the
home button seems elongated
, which coincides with a lot of
rumors
and
leaked case schematics
that the next iPhone will sport a home key with different shape, and it is talked to be touch-sensitive, for some gesture navigation fun.
Make of it what you will, and we should know more
soon enough
.
via
Tinhte
(translated)