Alleged OnePlus 5T leak shows us a full-screen front, fingerprint scanner migration
27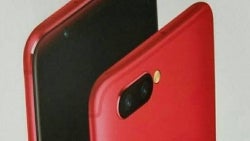 So, the
OnePlus 5
is gone — you can
no longer buy it
. What? Why? Well, that's a bit of a mystery. Less than a year after releasing its latest "flagship killer", OnePlus claims that they are
all out of phone units
.
Obviously, this is stirring up speculation that we are about to see a OnePlus 5T — a slightly updated phone, just like what the
OnePlus 3T
was to the
OnePlus 3
last year. And OnePlus being inexplicably vague and stirring controversy is kind of the go-to move when the company is prepping up a marketing campaign. It's a company built on user curiosity, word of mouth, and the first adopter's spirit and it still respects its origins.
So, all that said, we have no confirmation or official hint at a OnePlus 5T, but the rumor mill is doing what the rumor mill does — spoiling surprises. For some time now, it has been heavily implied that the refreshed "flagship killer" is coming soon — probably sometime in November — and that it would adopt the "modern" screen ratio of 18:9 for a more bezel-less look and an elongated display area.
A couple of images, allegedly leaked renders of the upcoming phone, reveal just that. The back of the device looks like your regular OnePlus 5, while the front is sweet bezel-less goodness! Well, the fingerprint scanner has been removed from the front and is housed in a square-shaped pad on the back.
It's worth noting that this looks a lot like leaked renders of an upcoming Oppo R11s. If you haven't been following — Oppo and One Plus are very close companies and the OnePlus 5 actually
looks like another Oppo phone
that was existing at the time of its launch — the Oppo R11.
So, coincidence?