Alexa could soon distinguish between users' voices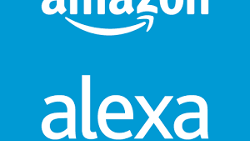 These are heady days for Amazon and its AI personal assistant Alexa. At MWC, Motorola announced that
there will be a Moto Mod speaker that will add Alexa capabilities
to the Moto Z handsets. Additionally, future Moto branded smartphones will feature Alexa as a native feature. We assume that those who love Google will still be able to install the app from the Google Play Store.
According to
Time
magazine, Amazon is working hard to improve Alexa. One way to make the AI assistant better is to allow it to distinguish between voices, and Amazon is working to make this reality. This comes from anonymous sources close to the project. None of the current voice activated virtual assistants can determine precisely who in a household is asking for information. That goes for Siri, Google Assistant, Cortana and others.
Amazon is working on technology that would allow Alexa to convert voices into voice prints and match them to prints saved on This way, Alexa could require that a certain person initiate a credit card purchase (which would
eliminate purchases being set off by a television news report
) or turn on the A/C. The feature, called Voice ID, has been undergoing testing since the Summer of 2015.
Nailing voice recognition can only continue the surprising popularity of Amazon's product. Launched in 2014, 11 million Alexa-enabled devices have been sold as of the end of last year, according to brokerage house Morgan Stanley.
There is no word on when we could see Voice ID launch on Alexa.
source:
Time