Alcatel unleashes the 7.9mm, 2GHz octa-core OneTouch Idol X+
9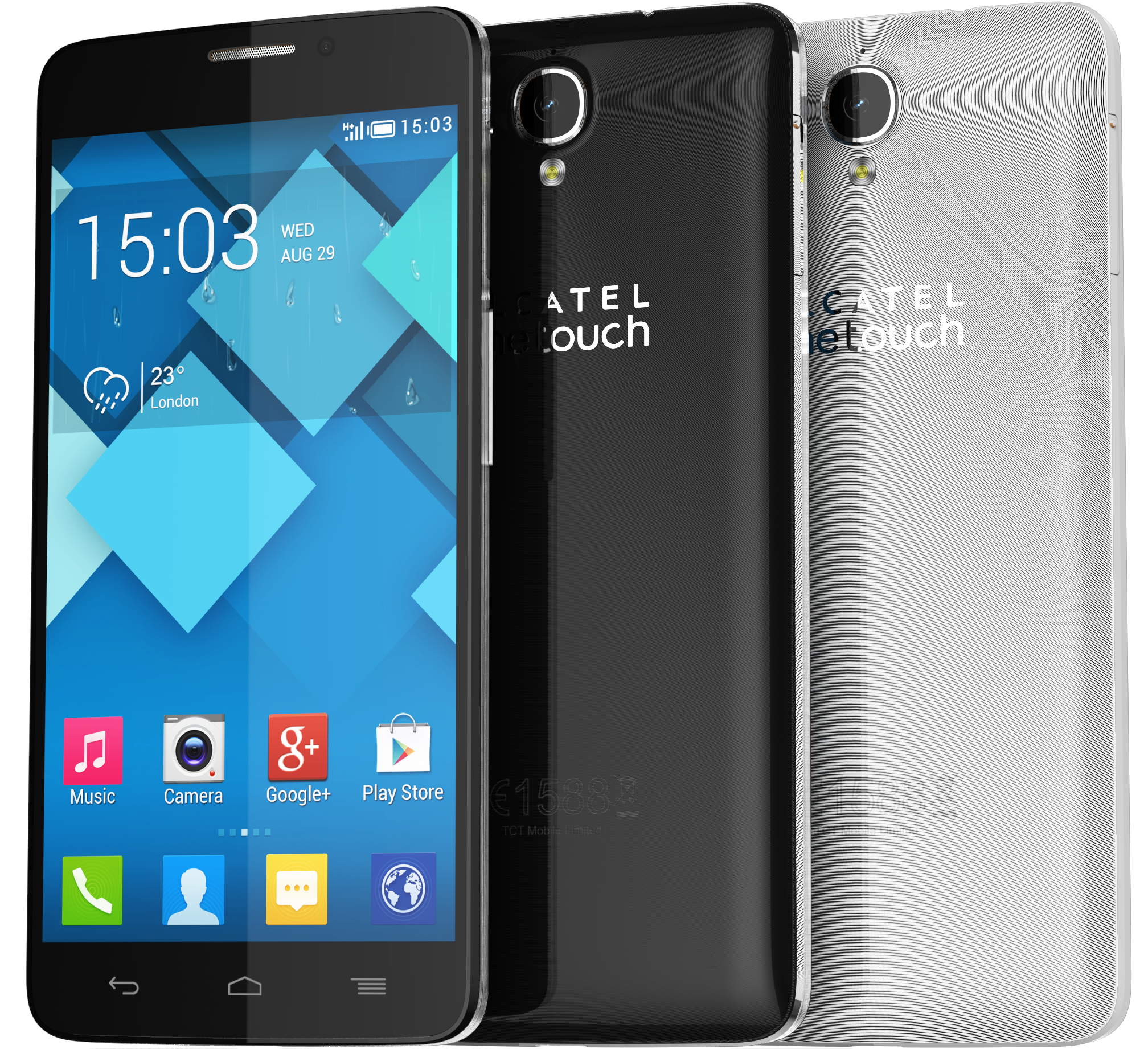 Alcatel just announced its all-new OneTouch Idol X+ at CES2014, with an octa-core chipset from MediaTek serving as the highlight of the phone.
Building upon the legacy of the Idol line, the X+ features the same kind of sleek design, with its profile measuring in at just 7.9mm. Packed within is a gorgeous 5-inch 1080x1920 pixel resolution display, good for 441 pixels per inch, along with a 13.1-megapixel F/2.0 rear snapper – both likely the same units found on
the original Idol X
. Alcatel has improved upon a number of internals, however, including the 2GHz eight-core
MediaTek MT6592
chipset. Built onto a 28nm HPM process, this is actually the highest bin of the new chip – Alcatel's rivals are stuck with the slightly less powerful 1.7GHz version of the MT6592. Doing the graphical musclework is a quad-core ARM Mali450 GPU, clocked at the whopping 700MHz. Apart from the greatly improved processing prowess of the Idol X+, Alcatel has seen fit to throw a bigger, 2500mAh cell, Hi-Fi speakers and the same, spacious 2GB of RAM into this well-balanced package.
"
The IDOL range has gained a reputation for offering the best balance of features, performance and design
," Alcatel OneTouch CMO Dan Dery noted. "
The IDOL X+ continues this tradition and is set to surprise and delight with its image capture and display credentials
."
And a surprise it will be, granted that Alcatel can keep a low price point – a variable that's still unknown. Another, rather annoying, puzzler is when and where exactly can we expect to see the Idol X+ in the West. If it's of any help,
TCL
(the owner of Alcatel) promised commercial availability of the Idol X+ in its homeland of China as soon as January15th with prices in the $330 ballpark. Whether we can expect the same kind of pricing outside of Asia, however, remains to be seen.
(Consumer Electronics Show) Las Vegas, Nevada, January 6, 2014 – ALCATEL ONETOUCH today unveiled the IDOL X+ that delivers life-like content and perfectly matches design with performance.
Building on the global success of the IDOL series of smartphones, the IDOL X+ combines the octa-core processor with a 5" full HD 441ppi display and 13.1 megapixel 1080p camera all in an ultra-trim handset that is just 7.9 millimeters thin. Built with content in mind, the IDOL X+ brings vibrant color to pictures and video. It is finely-tuned to unleash the full power of the octa-core processor for smooth web browsing, immersive gameplay and compelling 3D graphics but is also frugal when it comes to power consumption. The new processor increases battery efficiency and reduces power consumption by 18 percent when compared to a Quad Core chip decoding full HD video. It also includes clever performance tweaks like allocating each web page tab to a different CPU for smooth and fast browsing.
Despite the power hidden under the hood, the exterior of the IDOL X+ keeps to the slim, sleek styling of the IDOL series. IDOL X+ takes styling and choice to the next level with its unique IML spin effect and the brushed metallic frame.
The "0" bezel and borderless, 2.4 mm edge-to-edge design means that pictures and videos fill the available space. The full HD IPS display offers a 170 degree viewing angle, making the IDOL X+ the best smartphone to show-off pictures and videos to friends and family. The perfectly designed side speakers produce loud quality sound, supporting SACD's 24bit/192KHz playback which is four times better than a CD.
"The IDOL range has gained a reputation for offering the best balance of features, performance and design," said Dan Dery, Chief Markting Officer for ALCATEL ONETOUCH. "The IDOL X+ continues this tradition and is set to surprise and delight with its image capture and display credentials."
Visit ALCATEL ONETOUCH at CES in the LVCC Central Hall, Booth 9825.
IDOL X+ features include:
5" full HD IPS display
Octa-core 2 GHz processor
13.1 Mpxl full HD rear camera
2 Mpxl 1080p front camera
Hi-Fi sound
HD video
7.9mm thin
2500mAh
- ENDS -
About ALCATEL ONETOUCH
ALCATEL ONETOUCH is simple, unexpected, down to earth, irreverent and colourful. We believe that what makes technology smart is what you can do with it rather than what it can do.
ALCATEL ONETOUCH is a brand within TCL Communication, an international multicultural company which designs, develops, and markets globally a growing range of mobile and Internet devices. TCL Communication is a public company listed on the Hong Kong Stock Exchange (2618.HK) and part of TCL Corporation one of the largest consumer electronics companies in the world.
ALCATEL ONETOUCH is a SMART MOVE.
For more information, please visit www.alcatelonetouch.com.
Media Contacts
Fran TAM
ALCATEL ONETOUCH
+852 9581 1914
fran.tam@tcl.com

Tom SHEARER
MSL Group
+44 (0) 20 3219 8758
tom.shearer@mslgroup.com