Alcatel envisions the success of Windows Phone in the low-end segment
17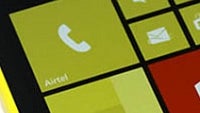 Alcatel has a rather wide product offering, mostly aimed at the mid-range segment in European and Asian markets. While it has not be a major player in the Windows Phone ecosystem lately, it did recently announce the POP 2 Windows Phone, a device aimed at the entry level user with a 4.5-inch screen, 4-megapixel camera, and a
64-bit quad-core Qualcomm Snapdragon
410 CPU. While we wait to see when the POP 2 will be released, it is expected to have a low price tag, starting at about $150 SIM-free. Based on the recent remarks made by Alcatel VP Dan Dery, it is a safe bet that this will be the formula Alcatel will use in the future, at least when it comes to Windows Phone.
"Carriers from across the world have consistently told us that entry-level Windows Phones work, but not at the high-end," according to Dery, "We don't know whether that's because Windows Phone is very good for entry level smartphones, or because people have been looking to get a Nokia device at an affordable price."
Indeed, Nokia's Lumia 520 and other entry-level smartphones like the Moto E, have been very successful due to their low price, but complete feature set users want in a smartphone. Alcatel has had success marketing to the entry-level too, and it wants to use Windows Phone to expand on that game plan, in part because Windows Phone does not need class leading hardware to work really well.
"We're not interested in high-end devices – so Windows Phone producing a very, very good consumer experience at the entry level, which is not the case for other software, is a very interesting prospect," said Dery. The Alcatel executive also cited Windows as the most converged operating system, and he touted that advantage, "Windows is the most converged OS between smartphone, tablet and laptop to date. We are very happy to have a partner interested in conversion, because our users do not want complicated systems – they want something familiar from their work environment in the office, but on a smartphone."
sources:
The Guardian
via
Windows Central