Alcatel OneTouch announces its OS-agnostic smartphone line – the PIXI 3
17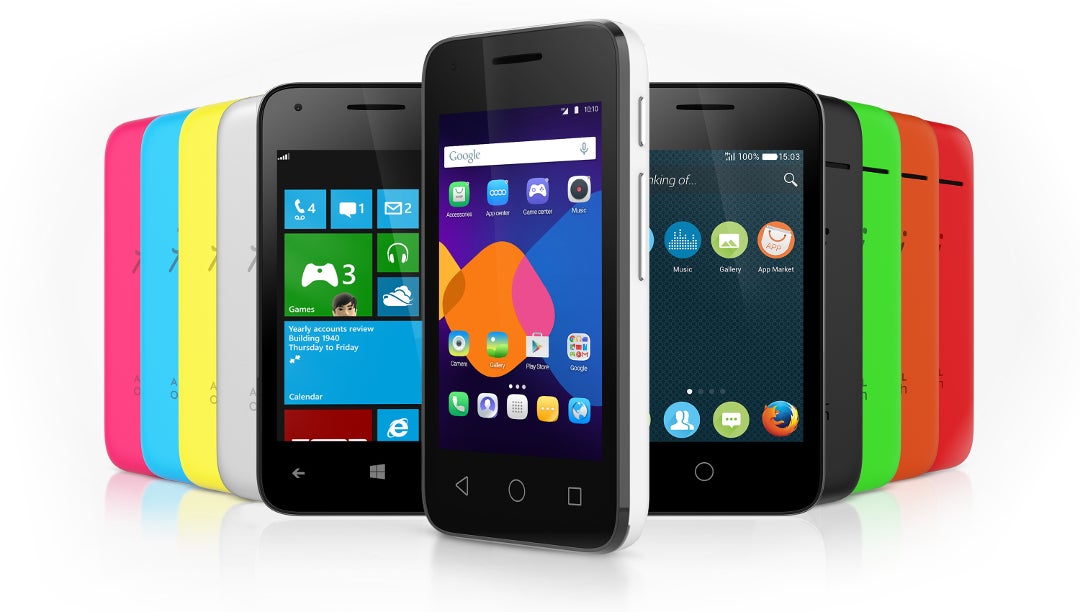 Well, the New Year has just begun and we already have something interesting to look forward to – the annual Consumer Electronics Show, which will take place in Las Vegas, between the 6th and 9th of January. We expect some interesting smartphone announcements at the show, and while the mysterious silence from the major players that are going to be attending it is a bit unnerving, one smartphone manufacturer has decided to unveil the new products it will be showing at CES 2015, so you can stop by its booth knowing full well what you should expect to see.
The company in question is Alcatel OneTouch and its bringing us two interesting product lines – an affordable smartwatch and a new generation of PIXI smartphones, which will be, get this – OS agnostic.
Yep, that's right, Alcatel OneTouch claims that the new PIXI 3 handsets will be compatible with 3 different operating systems to install – Firefox, Windows Phone, and Android. We are still not sure how exactly this is going to work, so let's hope that seeing the devices at CES 2015 will cast more light on the situation.
Additionally, Alcatel OneTouch promises a simple way for cross-device integration between the smartphones and office / home PCs, offering a "more familiar environment". Again, there is not much info on what exactly the company means by that.
The PIXI 3 smartphones will come in 4 different sizes – 3.5", 4", 4.5", and 5" – covering almost a full range of customer preferences (with only the phablet lovers left behind) and all models will support 4G LTE, safe for the smallest one – the PIXI 3 (3.5") will only allow a 3G data connection.
Hardware details are still a bit hazy, so stay tuned as we learn more.