After paying the piper in China, Qualcomm may be facing a similar shakedown in South Korea
9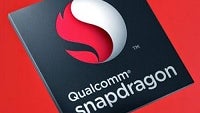 A number of companies with foreign operations in China have been coming under scrutiny over "anti-trust" issues or allegations of monopolistic business practices.
Microsoft is currently
getting plenty of attention at the moment, but Qualcomm has emerged from
over a year
of "investigations" alleged price-fixing, resulting in the company
agreeing to a $1 billion settlement
.
The fine is not going to break the company, but the whole affair has prompted Qualcomm to adjust its earnings forecast down a little bit for the year.
Now that China is settled however, it appears South Korea may be next in line to consider Qualcomm's dominance in the market for an investigation. There was no comment from South Korea's Fair Trade Commission, but local media is reporting that an investigation is already underway, focusing on whether Qualcomm's collection of royalty payments for its patents violated Korean anti-trust regulations.
Unfortunately, South Korea is certainly not going to be the last market to bring up this issue in the wake of Qualcomm's capitulation to China. The settlement with China is sure to swing the gates open in other markets where Qualcomm is successful. The deal in China had little to do with Qualcomm's actual chips, but the licensing fees where Qualcomm makes most of its revenue, and that is where South Korea is apparently looking to make a grab.
What does this mean to the other companies under investigation in China? We suspect it may depend on how big a check they have to write. Just as in China, Qualcomm is highly successful in Korea, and around the world. That seems to be the common denominator, and may be the common attraction for other "investigations."
sources:
The Wall Street Journal
and
Investors Business Daily