Qualcomm complies: pays $1 billion to settle antitrust dispute in China
8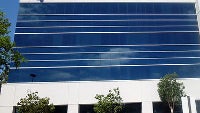 Yesterday, we talked about Qualcomm having
a bit of trouble
with the Chinese government – namely, the chip maker has been under a 14-month antitrust investigation, looking into price fixing practices and abuse of its position on the market. The odds were that the case is about to be closed, with Qualcomm being obliged to pay a $975 million fine, as well as lower the rates of royalties it has been collecting for patents, used within the country, by around a third. Well, within hours after these news, Reuters reported that Qualcomm has agreed to the terms, and will be obliging to the terms fully.
Weep not for the silicon slinger, though – while this is a record-breaking fine, Qualcomm is fully aware of what the Chinese market means to it – half of its $26.5 billion revenue has been earned there. Furthermore, being able to freely operate in the country will allow Qualcomm to better meet up-and-comers, such as MediaTek, who has slowly been gaining grounds in the lower range markets.
The whole ordeal caused Qualcomm to drop its yearly forecasts to between $3.57 - $3.76 per share, from $4.04 - $4.34 per share, however, when the fine and one-time expenses are excluded, the company raises the lower end of its previous forecast – from $4.75 - $5.05 per share, to $4.85 - $5.05 per share.
So, Qualcomm will pay a $975 million fine and will, from now on, calculate its royalty rates in China based on 65% of the phone's selling price. This begs the question – will such cases follow in Europe and in the US, seeing as Qualcomm will continue to collect full royalties in these regions?
source:
Reuters