After a lengthy wait, the Samsung Galaxy Nexus vehicle dock is finally going on sale in the UK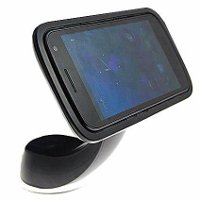 Back in December, we first reported about
pre-orders for the Samsung Galaxy Nexus vehicle dock
going live over in the
UK
. At first, you'd think that it would've probably been made available for purchase a while ago, but interestingly enough, it's still nowhere in sight.
Call it a death wish or something, but those patient enough to tolerate the long wait, it seems as though we're nearing the inevitable. Specifically, the long awaited vehicle dock for the international version of the Samsung Galaxy Nexus is set to go on sale via online retailer Clove Technology, starting on
Tuesday, May 22nd
.
As it stands, they're selling it for
$80 (£49.99)
, which seems to be a tad bit high for such an accessory – but heck, we'd imagine that there are going to be people out there that won't hesitate to pick it up. Luckily, the Samsung Galaxy Nexus is still regarded as a relevant device in the landscape, so for those who have been patient thus far, at least they will soon have the chance to pick this up.
For the money, you get the vehicle dock, suction cup, and a vehicle charger. Indeed, our UK friends can rejoice about this one, but it's still up in the air if or when we'll see this one come stateside.
source:
Clove Technology
via
Android Central